Education:
B.S. in Education in English/Language Arts Secondary Education magna cum laude from University of Missouri-St. Louis
500+ Continuing Education and teaching seminar contact hours
Certifications:
Lifetime Certification in Secondary School English/Language Arts 7-12
Career Continuous Professional Certification in Elementary Education 1-6
Adult Education Certification, renewable
Mrs. Schmitz has been an educator in small Catholic schools for nearly her entire career, teaching at the high school, middle school, and elementary school levels, as well as instructing special-needs students, homebound students, GED students, and at-risk inner city students. Education is her vocation, and she is perpetually aware of the privilege of serving God by building His kingdom. Catholic educators and administrators must create a setting that teaches virtue, encourages the love of our faith, and provides opportunities for both academic and spiritual growth in our children. She is grateful for the opportunity to provide academic excellence and assist teachers and parents to make an important and lasting difference in the lives of the young people at JPII.
What Mrs. Schmitz loves about JPII:
o JPII is first and foremost a community of authentic Catholics striving together to live, protect, and defend the Faith.
o JPII's classical curriculum provides an appropriate and challenging progression of study that similar to that which educated the greatest minds of Western Civilization.
o JPII's teachers work closely with their parent co-teachers to ensure seamless application of our hybrid model; they challenge students with every step to analyze, compare, evaluate, and create.
o JPII's students are knowledgeable about their faith and are anxious to learn more, serve the Church, and continue their growth in God's grace.
o JPII's close-knit "community of friends" works together with a level of courtesy, generosity, helpfulness, and kindness that is seldom experienced in organizations; people treat one another with a high degree of Christian charity and respect.
High School Academic Dean
Grade School Dean
Board President Emeritus
Dean of Religious Formation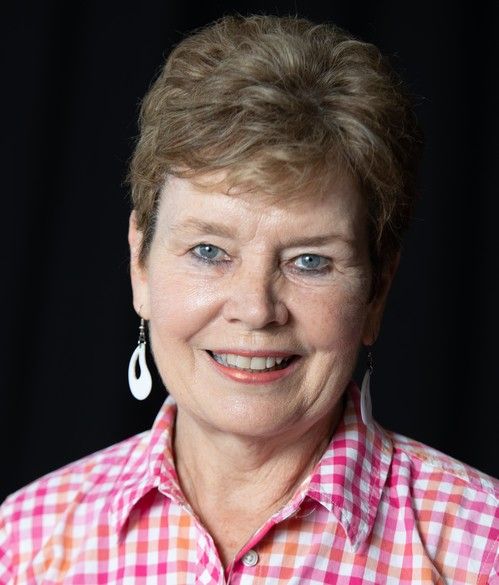 Grade School/ Middle School Aide
Admissions
Office Manager
Biology, Anatomy/Physiology, Morality, 2nd Form Latin,
History of Greece/Rome/Early Church

Education:
M.A. in Theology, Aquinas Institute of Theology
M.A. in Pastoral Studies, Aquinas Institute of Theology
B.S. in Exercise Science, Truman State University
Graduate Certificate, Thomistic Studies, Aquinas Institute of Theology
Clinical Pastoral Education (CPE), Barnes-Jewish Hospital (1 Unit)
Experience:
This is Mr. Arends's first year at JPII. He previously taught at Trinity Catholic High School in North St. Louis County. Mr. Arends earned his undergraduate degree from Truman State University in Kirksville, Missouri, in exercise science. After that he earned two master's degrees from the Aquinas Institute of Theology in St. Louis.
Mr. Arends is passionate about the Catholic faith and loves sharing it with others. He lives in South St. Louis City with his wife and two kids and enjoys eating his wife's cooking, watching the NBA, and generally dominating geography-related trivia.
Algebra I, Pre-Calculus, Physics

Education:
B.S. in Honours Mathematics and Physics from McGill University in Montreal, Quebec
Experience:
Dominic studied math and physics at McGill University, where he worked as a research assistant in the Quantum Nanoelectronics Laboratory. His research was primarily focused on applying machine learning to condensed matter physics. A native of St. Louis, he is very happy to be back in his hometown and teaching in the Catholic tradition that he was raised in. When he is not teaching, he can usually be found working on his family's farm and training his new foal, Ransom.
Education:
Business Administration - St. Louis Community College
European Art History - St. Charles Community College
Visual Arts and Crafts - St. Louis Art Museum
Experience:
Karla Boyer has been an active member of the homeschooling community since 2000 feeling called to leave the corporate working environment to homeschool her children. This began her love for learning and quest for finding successful teaching methods implementing unit studies and hands-on approaches to make school subjects come alive. She has one homeschool graduate, and her daughter, Sophie, was also homeschooled through the 6th grade before attending JPII. In addition to being a homeschool parent, Karla has been teaching art in the classroom for the past 15 years, and appreciating the fine arts for a lifetime. She has extensive independent study in European art history, and completed several workshops on various visual arts and crafts and techniques through the Saint Louis Art Museum and other local workshops. In addition to offering in-home classes, summer art camps and workshops for grade school students, she has been privileged to teach fine art at Potter's Clay, St Gianna Catholic Co-op, and JPII. Nothing brings her more joy than seeing children find their voice through creativity.
Her love of fine art extends beyond the classroom and has taken her to study Ancient and European Renaissance art history abroad through traveling to Italy, France, Spain, and England. In her spare time she is always working on a new creative project. She is thrilled to be sharing her love of the arts with the students at JPII.
American History 12, Civics/American Government 12
Education:
Ph.D. in American History with concentration in American Political/Cultural History and minor in Modern European History from Saint Louis University
M.A. in American History with concentration in American Political History from Saint Louis University
B.A. in Political Science/World History magna cum laude from Saint Louis University
Experience:
Dr. Birdnow has taught at Saint Louis University, Southern Illinois University-Edwardsville, University of Missouri-St. Louis, Lindenwood University, McKendree University, Harris Stowe State University, and the St. Louis College of Pharmacy, among other places, in addition to St. John Paul II Preparatory School.
Dr. Birdnow has been impressed with the intelligence and the enthusiasm of the students, and their desire to learn and to understand their Catholic faith. The thing that he has found most delightful is the people he works with every day. He has felt at home here since the very first day of orientation, and he looks forward to coming in every morning!
Composition/Rhetoric in Ancient Literature,
Middle School Writing, Literature 6 and 7

Education:
B.A. in English Education summa cum laude, minor in Communication from Maryville University
Experience:
While at Maryville, Ms. Catalano completed several secondary education practicums at various public schools where she worked primarily with at risk students. She also worked as a university teacher's assistant and tutor in the university's writing center working with ESL students. Ms. Catalano began teaching at Saint John Paul II Preparatory School in the fall of 2014 and has loved every minute of it!
As a cradle Catholic, Ms. Catalano appreciates St. John Paul II Preparatory School's strong Catholic identity and emphasis on virtue and character building. As a former homeschooler and graduate of Kolbe Academy, she enjoys teaching in a collegiate model school which encourages organizational and motivational skills in its students as well as close parental involvement.
Saint Study I and II, First Form Latin, Algebra II,
Logic 7 and 8, Grammar 7 and 8.

Education:
B.A. in Theological Studies from St. Joseph's College of Maine
Associate in Catholic Doctrine from Institute of the Holy Doctors


Experience:
Although Ms. Citrowske always knew she would become a teacher, her experience teaching PSR at her home parish for two years truly established her conviction for education. Her second greatest joy is in being able to help a student understand a concept and build confidence in their abilities. Her greatest joy is in connecting every subject, no matter what it may be, to the faith. JPII school has allowed the perfect environment for this type of education - where classroom learning and growing closer in knowledge and love for God go hand-in-hand.
Church History, Scripture, Public Speaking/Religious Topics, 7th and 8th Grade Religion, All School Musical
Education:
B.S. in Physical Therapy from University of Wisconsin
Experience:
Mrs. Dery has been teaching Religion and Public Speaking at JPII since 2016. She graduated in 1988 as a Physical Therapist specializing in low back pain and women's health. She felt the call to homeschool when her third child of five was born, and she has very much enjoyed that journey of teaching. While homeschooling, she developed a public speaking DVD curriculum, entitled John Paul II Beginning Public Speaking Class.
Mrs. Dery has been part of the directive team for RCIA, serves currently as a lector coordinator, and has served as the spiritual formation coordinator for Regnum Christi for many years. She has written various study circles, speaks at retreats, has led Bible Studies, and has a great love for the Catholic Faith.
As a teacher, Mrs. Dery loves being able to share what she perceives to be the most important aspect of our lives: our faith. To her, the Catholic Church is a gold mine and she loves being able to share it with her students in a fun and meaningful way. JPII is a unique environment, and she feels blessed to be part of it!
Her family is very involved in theater and she is happy to be involved in the Fine Arts Department at JPII, directing a few musicals and vignettes.
As a parent, Mrs. Dery loves JPII because it slows life down for her two children who are students at the school. She likes the combination of the school days and home days as it allows her to be more involved in the lives of her children.
Education:
B.A. in Elementary Education from National Louis University
Certified Director of Religious Education for the Archdiocese of St. Louis
Experience:
During her over thirty year career, Mrs. Erard has taught every grade, Pre-K through adults. She has been a LaLeche League Leader, Mother's Hotline Volunteer, Youth Minister, CampFire Girls Leader, and a Director of Religious Education. Seven of her eighteen (and counting!) grandchildren attend JPII.
Biomedical Ethics, Apologetics
Education:

M.Div. from Kenrick Glennon Seminary
M.A. Theology from Kenrick Glennon Seminary
M.S. Biomedical Ethics from University of Mary
B.A. Philosophy from Kenrick Glennon Seminary
Certification Catholic Healthcare Ethics from National Catholic Bioethics Center
Associate Pastor at Sacred Heart Parish in Florissant
Director of the Office of Continuing Formation for Priests
Experience:

Fr. Peter Fonseca is the second oldest of 11 children. After graduating from St. Louis Priory School in the spring of 2007, he entered Kenrick-Glennon Seminary. Upon graduating from the seminary with an Master of Arts in Theology and an Master of Divinity he was ordained a priest for the Archdiocese of St. Louis in May of 2015 by Archbishop Robert Carlson. Following ordination, while serving as the associate pastor of Queen of All Saints parish, Fr. Fonseca undertook graduate studies in biomedical ethics. He completed a certificate in health care ethics from the National Catholic Bioethics Center and a Master of Science in Bioethics from the University of Mary where he was chosen by the faculty as the distinguished graduate student.
Fr. Fonseca currently serves as the Director of the Office for Continuing Formation for Priests and as the associate pastor of Sacred Heart Parish in Florissant Missouri. In addition to his canonical assignment he serves as a consultor to various parties in the Archdiocese of St. Louis and the greater St. Louis area on bioethical issues and serves as a consultant on the Archdiocesan Worship Commission. Additionally, he teaches Biomedical Ethics and Apologetics to seniors at John Paul II Preparatory School. Fr. Fonseca has focused his research in numerous fields including, the issue of cryopreserved human embryos, gender identity disorder, physician assisted suicide, situations of apparent futile care, and the patient-clinician relationship. He has presented at various conferences / seminars across the country and has contributed to local television and radio programs.
In addition, as a medical ethicist, he conducts seminars and consultations for medical personnel in hospitals all over the country in the area of Biomedical Ethics.
Education:
M.A. Elementary Education from Saint Michael's College
B.S. Natural Resources from University of Vermont
Experience:
Mrs. Forbes taught second grade for five years at Mater Christi Catholic School in Burlington Vermont. She also spent one year in Southeast India volunteering at a Carmelite mission, working with teachers and students at an English medium school. She has had the opportunity to work with young adults through various Church outreach programs. Mrs. Forbes spent seven summers as a team coordinator bringing high school and college students on mission trips to Haiti. She was also privileged to be part of team that organized and worked with various religious orders to present "Youth 2000" retreats, which focus on Eucharistic adoration and the teachings of the Catholic faith, at parishes throughout the Northeast.
Marriage to her husband, John, and the gift of their five children began her vocation as a stay-at-home mom and homeschooling mother. For the past fourteen years she has been challenged to strengthen her teaching skills, strategies, and techniques in order to accommodate the individuality of each of her children, recognizing their gifts and responding to their limitations through the development of individualized curricula.
Mrs. Forbes's philosophy of education has been greatly influenced by one of the great classical educators, Saint Thomas Moore, who said, "Education is not the piling on of learning, information, data, facts, skills or ability - that's training or instruction – but is rather making visible what is hidden as a seed." She prays daily for the grace to assist parents by helping their children to recognize their strengths and their weaknesses, helping them to understand that in recognizing their weaknesses they can discover hidden gifts, helping them to develop and use their gifts for the glory of God, helping them to desire the lifelong discovery of the awesomeness of God and their uniqueness, and helping them to grow to become fully the person that God created them to be.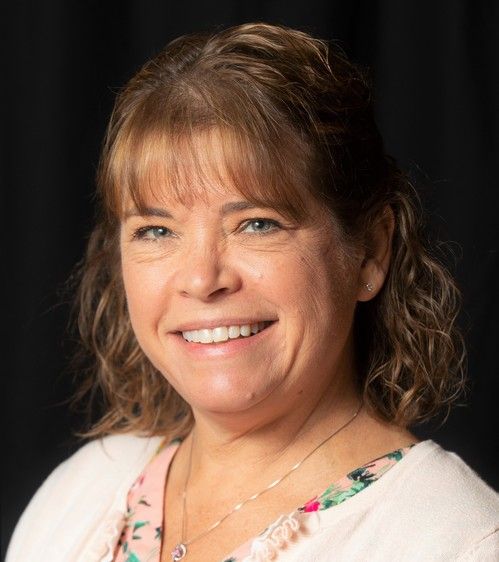 Education:
B.A. in Elementary Education magna cum laude from Western Illinois University
Coursework in mild/moderate and severe disabilities from Webster University
Religion Teacher Certificate (Paul VI Pontifical Institute)
Catechism Certificate (Paul VI Pontifical Institute)
Experience:
Mary Beth was a stay-at-home mom and homeschooler for 13 years. She has taught PSR at St. Joseph-Cottleville for eight years. She has held various volunteer positions, including founding a Little Flowers Catholic Girl's Club, leading a St. Charles County support group for families of children with Down syndrome, and serving on the board of the Down Syndrome Association of Greater St. Louis. Mary Beth has also been a presenter at various local and national conferences, including the St. Louis Catholic Homeschool Conference, Down Syndrome Association of Greater St. Louis Annual Conference, and the National Catholic Educators Association-Teaching Exceptional Learners Conference.
Her classroom teaching experience includes middle school and first grade at All Saints School in St. Peters, third grade in the Francis Howell School District, and gifted education coordinator/instructor for 2nd-5th grade students at St. Joseph School-Cottleville.
As an educator, Mary Beth knows that each student is a unique being with gifts and talents in a combination like no other person. In addition to instilling a love for Our Lord and a love for learning, she challenges each child to use whatever gifts God has blessed them, to bless others. Mary Beth is excited to be part of the faculty at JPII and to partner with the parents in educating the future of the Catholic Church.
Education:
B.S. in Business Administration, Marketing from Truman State University
Experience:
Matthew founded a local audiovisual production company in 2016, where he currently serves as Producer. He specializes in event AV and video production for small businesses and non-profits. His company operates from a philosophy of not just providing services, but rather, magnanimous hearts on a mission! Motivated by the belief that he serves God through serving his clients, he does his best to bring to all his endeavors-- especially the JPII community-- a perspective that combines modern media with authentically lived Truth, Goodness, and Beauty. His goal is to enable students to have hands-on experience with professional broadcast equipment and work in team environments effectively, so that they may be equipped to better serve wherever they find God calling them in the future.
Education:
B.S. in Applied Computer Science from Illinois State University
Experience:
Mrs. Fulton has been a teacher at JPII since 2012. Before that, she spent ten years of homeschooling (1st through 8th grade), and worked for Arthur Andersen Consulting as a computer programmer, systems analyst, and project leader.
Mrs. Fulton likes JPII because here "everyone is treated like a child of God."
High School Academic Dean
Geometry, Latin II


Education:
B.A. in Classical Languages, Philosophy, Medieval Studies from Wabash College
Classical Civilization (Instituti per Studi Classici)
Experience:
St. John Paul II Preparatory School, 2015 - present
Mr. Sebastian Garren graduated from Wabash College with a Major in Classics, and Minors in both Philosophy and Medieval Studies. He studied in Italy for a semester at the Institute of Classical Studies where he learned about the many brick-mortars of Ancient Rome and sat amongst enormous stacks of books in the prestigious American Academy Library, trying to decide whether Ancient Roman education had any redeeming qualities.
In college, he was elected president of the Newman Center, founded a theology magazine Unapologetic, and became editor-in-chief of the thorny student magazine The Wabash Commentary.
He won a Fulbright Scholarship to study education in Finland, where he languished for a sunny summer, eating thick vanilla ice cream woven with black licorice, while contemplating what school is like in Heaven.
Mr. Garren has had the pleasure of teaching at JPII for the past 5 years. As Dean he oversees the executive function of the high school including discipline, curriculum, the house system, teacher assistance, and parent resources. He has taught six different courses and loves working with the students, teachers, and parents of the JPII community - whether it be on academic issues or preparing a surprise piñata party for the Principal.
An avid reader, he reads economics, folk tales, science fiction, history, and children's books. Really everything except 19th century French novels, which he has an irrational prejudice against.
Boys' and Girls' Soccer Coach



Education:
M.S. Human Performance, emphasis Exercise Physiology, summa cum laude from Lindenwood University
B.S. Exercise Science, summa cum laude, from Lindenwood University
Coursework Concentrations/Minors: Chemistry and Nutrition
Outreach Coordinator for Missouri Youth Soccer
Certifications:
USSF National C License
Certified Strength and Conditioning Specialist (CSCS)
Functional Movement Screening (FMS)
Urban Soccer Diploma Educator (United Soccer Coaches)
CPR/First Aid/AED
Experience:
Chemistry, Weight and Strength Training at Trinity Catholic High School (2018-2019)
Thesis entitled Sport-Based Fluid Intelligence (defended October 2017)
Published author with first book entitled The Soccer Training Journal: The Player's Guide to Daily Excellence (December 2016)
United States
Pioneering Researcher in Fluid Intelligence in Sport
Coach-in-Training for Region II ODP
Educator for Urban Soccer Diploma (2019)
Head Coach of Missouri ODP 2004 Boys (2018)
Assistant Coach of Missouri ODP 2006 Boys (2017-2018)
SoccerPlus Curriculum Advisor and Director (2014-present)
President and Founder of Jogadores Soccer Club (2014-2017)
PDL Reserves Player for St. Louis Lions (2008)
2x Missouri State High School Soccer Champion (2008, 2009)
International: Kenya/Iceland/Hungary/Brazil/Nicaragua
Level 2 Coaching Course to be implemented in Kisumu, Kenya (December 2019)
Founder of Level 1 Coaching Course in Kisumu, Kenya endorsed by the FKF (Football Kenya Federation) (2018-2019)
Assistant Coach at Kisumu Greenland SoccerPlus FC (2016)
Trainings at Knattspyrnufélagið Víkingur (May 2017)
Head Coach of AC Miami u10 boys (July 2017)
3-1-4 record versus Hungarian academies in Budapest (including #11 rank in the world, MTK Budapest u10)
Guest Trainer with FCB Escola do Brasil (September-October 2017)
Head Coach of Futbol Sin Fronteras in FIFA-official friendly match versus Nicaraguan Women's National Team in (January 2018)
Mr Gieske loves that the students of JPII exhibit their desire to serve God and display friendliness, courtesy and charity to each other. Additionally, he is impressed by their high-quality work, consistent attention to detail and commitment to excellence. He values the kind, supportive faculty who strive to be deliberate with every interaction to provide a model of God's love. He appreciates that JPII has learners of all ages that provide a diversity of great interactions from the youngest to the oldest and foster a community of role models for each stage of the student's development.
Education:
M.A. in Theological Studies from Ave Maria University
B.S. in Economics, Minor in Piano Performance from Miami University
Experience:
After working for a private economic forecasting firm out of college, Mrs. Heddell landed her first dream job at the Respect Life Apostolate in the Archdiocese of St. Louis, a position she left in 2009 for her next dream job as stay-at-home mother. She has four children enrolled at JPII and one at home this year. In addition to playing piano for Masses, weddings and the occasional cocktail hour, Mrs. Heddell's current focus is on teaching music to young people. Mrs. Heddell has trained with Making Music, Praying Twice, a music and movement program for 0-8 year olds. She started a children's choir at her parish, has been a volunteer music and choir teacher at JPII, and is the Chorus Director for Joyful Noise Musical Theater. She is grateful to JPII, both the school and the saint, for loving and promoting the arts, and she looks forward to working with the students to make beautiful music that gives glory to God!
Middle School Writing, American History,
Middle School Literature

Education:
M.A. in Education from Northwestern University
B.S. in Communicative Disorders from University of Illinois at Champaign and University of Massachusetts at Amherst
Post Graduate Elementary Education Coursework from College of Charleston
Missouri Certification, Elementary Education 1-8
Special Education for Mild to Moderate Disabilities, 1-12
Experience:
The vast extent of Mrs. Heffernan's teaching career was from 1999-2009, at which time she taught Religion, Social Studies, Science, and Math for grades 3rd through 8 at Linda Vista Catholic School. She has also spent thirteen years tutoring for Huntington Learning Academy as well as doing independent tutoring for grades 3-12. After Linda Vista closed, Mrs. Heffernan worked as a teacher aid for Rockwood School District for one year, and then as a Supervisor for student teachers at St. Louis University.
During her years of teaching, she has enjoyed several years of coaching students for the Bellarmine Speech Contest, coordinating the Scripts National Spelling Bee, and fulfilling the role of Primary grades department head.
Mrs. Heffernan's philosophy of education includes love, individuality, and respect. Every student must know that he/she is loved in order to learn. God makes each of us an individual. Each student needs to embrace this fact and embrace his/her own gift. Learning to accept and use these gifts are the challenges the student must accept in order to learn. And finally, all learning is meaningless without respect. Her classroom is a loving and safe environment where each individual student is accepted, celebrated, and respected by teachers and peers.
6th, 7th, 8th Grade Science
Education:
B.A. in Political Science from Northern Illinois University
NCATE Teaching Certification, Grades 6-12, IL and MO
Religion Teacher Certification from Paul VI Pontifical Institute
Professional Development in the QUEST (Quality Elementary Science Teaching) program from College of Elementary Education at University of Missouri
Experience:
Anne served as volunteer Pre-School Director at Holy Innocents Catholic School for ten years, then part-time science teacher for 4th-8th grades. After the school and parish closed, Anne taught fourth and fifth grades at St. Ambrose Catholic School on the Hill through June 2011.
In 2012, substitute teaching called her to new experiences at Cabrini Academy, St. Cecilia Catholic School, Loyola Academy, DeLaSalle Middle School, Marian Middle School, and, in the spring of 2013, to JPII.
Anne is delighted to be part of the JPII faculty and its mission of educating students, both academically and spiritually. Joining parents and her teaching partners, she looks forward to preparing her students to become faith-filled adults living and defending the Catholic faith with confidence and joy. Each day and each student is a gift in which she learns more deeply the Gospel message.
Education
:
B.A. of Interior Architecture from Kansas State University, Honors, emphasis in product design
Experience
:
Upon graduation, Mrs. Hercules worked for a local Saint Louis architecture firm then shortly after joined her husband, David, in his budding business designing and building furniture. She then moved into a corporate environment, working as the lead designer with Brown Shoe Company for many years. When her first child was born she began her own company, Mantis Design, and worked for a diverse clientele. The work was challenging and rewarding, but as her family grew she knew she wanted a new role. Mrs. Hercules closed her business and began her venture as a homeschooling mom.
As much as she enjoyed seeing the ah-ha moments in the eyes of her children, after several years of trying, Mrs. Hercules came to the conclusion that God was not calling her to homeschool. It was a painful reality, but she knew that she would simply have to trust God to find a better alternative, and He did. Less than one year after she gave up homeschooling, Jessica Zuniga called her to say that there was going to be a lower school opened at John Paul II. She was offered a position as an assistant in the 1st, 2nd and 3rd grade classroom. Mrs. Hercules absolutely loved working alongside Mrs. Erard that year. In addition, with Mrs. Erards' encouragement, she began teaching some basic art classes to the 4th, 5th and 6th grade classes. She had so much joy seeing the eyes of the students light up as we worked together on their projects. At this point Mrs. Hercules was certain God had answered her prayers and had led her along a road that made use of her unique skills and strengths.
Each year she enjoys more and more her time teaching art and design. She is grateful to have such amazing students with such a zest for learning and is privileged to see their creative wheels moving as they produce their unique interpretation of each project. She looks forward to many years to come!
Mrs. Hercules is thrilled to be teaching at St. John Paul II because of the loving community that surrounds this learning environment. She has always felt that parents, teachers and administration have been of one mind in our priority of first raising God-loving children who know why they exist. The absolute passion of everyone she works with towards allowing each student to develop individually and find the path God designed for them is evident in the teaching methods and spirit of cooperation that exists. Mrs. Hercules believes the students here feel loved and supported by both their peers and teachers and it is evident in the work they do.
Education:
Founder and Director of St. Gianna Homeschool Cooperative, Wentzville, MO
Experience:
Cheryl Hoeber is married to Don; they have seven children and seven grandchildren. With thirty years of experience homeschooling her children through every level, the youngest has graduated. Her entire life has been dedicated to loving children, and helping them to grow and learn. In addition, Cheryl co-founded, and served as director of the St. Gianna Homeschool Co-op with the St. Louis Catholic Home School Association. The family are parishioners at St. Gianna's.
Two essential goals for our children in preschool are -- to learn to love Jesus, and to learn to love learning. While these may seem small goals, they build a foundation for everything else in life. To view the world with the perspective of following Christ leads us to see each experience as a learning opportunity. This prepares us for our vocations, whatever they may be.
Every life is a blessing from God, and it is a blessing to see the wonder in young children's eyes as they discover something new. This joy in learning should continue throughout life.
Favorite things about John Paul II: It's the best of both worlds. Combining homeschooling with in-school learning gives the children a balanced perspective in life and provides a wide variety of opportunities, The staff supports the parents as the primary educators, working together to pass on the Catholic Faith.
Algebra I, History of the Modern World, American Literature, Composition/Rhetoric in Ancient Literature, Physics
Education:
B.A. in English summa cum laude from University of Missouri-St. Louis
B.S. in Secondary Education from University of Missouri-St. Louis
Catechist Certification (Paul VI Pontifical Institute)
Experience:
After her college graduation and marriage, Mrs. Horst taught second grade at her parish school, as well as a PSR class. The following two years she taught honors literature/grammar classes at New Haven High School. While homeschooling her children, she continued to teach PSR, overseeing Confirmation preparation for twelve years.
Pre-Calculus, Algebra I, Pre-Algebra, 6th Grade Math
Education:
B.S. in Elementary Education summa cum laude from University of MIssouri-St. Louis
Extended Teaching Certificate in Mathematics K -12 from University of Missouri-St. Louis
Experience:
Mrs. Klein taught math and science to grades 7 and 8 for three years at St. James the Greater School. Subsequently she worked for two years as a Mathematics Specialist in the Parkway Math Project, in coordination with the University of Missouri/Columbia to research the best methods for teaching mathematics. She traveled to different elementary schools in the Parkway School District to share those techniques with grade school teachers.
During this time Mrs. Klein also helped to write a series of enrichment mathematics workbooks for the Houghton-Mifflin Mathematics textbook series, as well as several instructional manuals for Parkway math teachers, and gave presentations at national teacher workshops and conventions. She then taught math for more than a year at Parkway South Middle School until the birth of her first child.
During her time at home raising her four children, Mrs. Klein helped to write math practice and enrichment workbook pages for the Grade 7 Silver Burdett Mathematics Textbook.
Mrs. Klein has been teaching high school and middle school mathematics at St John Paul II Preparatory School since the school began in the Fall of 2009.
Mrs. Klein loves teaching at JPII because she enjoys helping students to understand and appreciate the subject of mathematics. She is fortunate to work with wonderful teachers, principal, and staff, and to have great support from the parents and families. She feels that she is so blessed to be able to teach at JPII where she can integrate the study of mathematics with the beautiful teachings of the Catholic Church!
Education:
J.D. in American Law from University of Missouri School of Law
B.A. in Philosophy from St. Louis University
Experience
:
2006: Began work as a Missouri Assistant Prosecutor in Lincoln county. In 2009, Peter became the prosecutor in Franklin County.
2011: Commissioned as a 1LT in the Missouri Army National Guard JAG officer. In 2012 Peter completed his training for MO ARMY National Guard. In October of 2017, he was promoted to MO ARNG Captain.
2013: Established St. Thomas Legal, LLC.
2015: Certificated as a Mediator and GAL, Guardian ad Litem.
Currently
Board of Governors Cardinal Glennon Children's Hospital
Board member for non-profit Bakhita Law – specializing in Human trafficking
Chapter Founder and Captain for Troops of St George
Serves in Missouri army National guard
Active member of the Knights of Columbus Council
Board Member of Visitors for the Developmental Center
Missouri Army National Guard as a Judge Advocate
State Advocate
Formerly
State advocate for the Missouri State Knights of Columbus
Board member for MOVA – Missouri victim advocates
Offices within the Knights of Columbus, council level, state level
Founder of the Patriot Day Run – In Memorial of 9/11, Supporting Backstoppers in the USO of Missouri
Mr. Peter A. Lassiter is a dedicated father of six (one in heaven already) and devoted husband. For the past six years, he operated his own private practice firm, St. Thomas Legal. Also serving his country as a Judge Advocate (JAG) officer within the Missouri Army National Guard. Prior to opening his own firm, Mr. Lassiter worked for years as an Assistant Prosecuting Attorney in Lincoln then Franklin County, MO.
As a St. Louis native, he attended school at Good Shepherd parish in North County, SLUH, and studied at Kenrick Glennon Seminary. He earned his Bachelor in Arts degree in Philosophy with a minor in Theology at SLU, before leaving the area to earn his Juris Doctorate at MIZZOU.
While in Law school, Mr. Lassiter competed and excelled in Moot Court and Mock Trial where his skills continued to sharpen. He loves the courtroom and thrives in that environment. He hopes to work with JPII students to help them discover their own talents, skills, and passions in connection with debate, critical thinking and logical reasoning.
Mr. Lassiter also teaches 8th grade Confirmation at their parish, Immaculate Heart of Mary, New Melle as well as being involved in the Knights of Columbus and active with the Troops of St. George with his sons. His children have been attending JPII for six years with three currently enrolled.
Through his own children's learning and the interaction with other students at JPII, his appreciation for the classical approach grows. He sees how valuable the family time is for his children and respects the hard work that the teachers give in order to provide a jam-packed school day but also the best form of education that he has seen implemented. Seeing the ground work of the education from the lower school, he delights in the future years that will surely allow incredible growth for his children as well.
Grade School Music, High School Choir
Education:
M.M. in Violin Performance from Jordan College of Fine Arts at Butler University
B.M. in Violin Performance from University of Illinois at Urbana-Champaign
Continuing education through Feierabend Association for Music Education and Suzuki Association of the Americas
Experience:
Founder and Executive Director of Joyful Noise Children's Musical Theater (2015-present)
General Music Teacher: St. Martin de Porres Homeschool Co-op (2012-2014)
Violin Teacher: Michelle Malawey Violin Studio (2000–present), J. Oscar School of Music (2019–present), Kokomo Symphonic Society Beginning Strings program (2000–2003)
Liturgical Musician: Sacred Heart of Florissant (2012-present), St. Norbert (2009-2012), St. Joan of Arc (2002-2007)
Performer: freelance violinist appearing in concerts, theatrical productions, and special events throughout the St. Louis area (2009-present); violinist with Miranda String Quartet (2000-2007); section violinist with Kokomo Symphony Orchestra, Lafayette Symphony Orchestra, and Muncie Symphony Orchestra (2000-2007); section violinist with Urbana-Champaign Symphony Orchestra and Decatur Symphony Orchestra (1998-2000), section violinist with St. Louis Symphony Youth Orchestra (1995-1996)
JPII is a special place where love of learning, love of family, and love of faith intersect.
As a former homeschool mom and a continuing JPII mom, Mrs. Malawey values the educational support her children and she receive from the JPII faculty and administration while she continues to be an active and integral part of their education. She is thankful to be part of an incredible community of families supporting and inspiring one another in authentic practice of our faith.
As a JPII faculty member, Mrs. Malawey enjoys sharing her love of music with the students, especially within the context of faith. When she was in music school, a quote from J. S. Bach hung on the bulletin board above her desk: "The aim and final end of all music should be nothing else but the Glory of God and the refreshment of the human spirit." In the music classes at JPII, she gets to share both aspects with her students. It is her hope that their time in class exploring musical ideas through games, instruments, and dance is a fun and refreshing part of their week, and that the prayer-songs learned together are a beautiful way for them to experience connection with one another in faith and to express their love of God.
Education:
B.A. in Liberal Arts from Thomas Aquinas College in Santa Paula, California
Experience
:
After experiencing the education at Thomas Aquinas College, Mr. Martel knew what he wanted to do with his life. The delight and wonder of learning were what he wanted to pass on to the younger generations. He have been involved with the home-schooling community here in St. Louis since the 1980's and served as teacher at Gateway Academy and now currently at John Paul II Prep.
What Mr. Martel like about John Paull II Prep is its dedication to a classical curriculum as the best foundation for a solid education and its 3-day format allowing the parents to actively exercise their very important role of mentoring their children's education. The Catholic faith also plays a central role in the presentation of all academic subjects integrating faith and reason so necessary for proper human development. All that he loved and was privileged to learn while at Thomas Aquinas College is what he wishes for all students of John Paul II Prep.
Education:
Coursework in Biology, Psychology, and Elder Care from Maryville University
Degree from Healing Arts Center at St. Charles Community College
Experience:
Mrs. Maxwell worked at St. Peter's Catholic grade school in St. Charles as a substitute teacher for grades K – 8th. She was also the director of their Sunday school program and VBS program. Her children started at JPII in 2013 and she joined the JPII faculty in 2015 as the teacher assistant for Pre-K and Kindergarten. Now Mrs. Maxwell teaches the Pre-K students and helps with student transcripts.
Mrs. Maxwell enjoys teaching Kindergarten and helping our youngest students love God, love learning, and love school.
Education:
B.S. in Aerospace Engineering with a minor in math, from Embry-Riddle Aeronautical University, Prescott, AZ
Certified FertilityCare Practitioner and soon to be certified FertilityCare Educator in the Creighton Model FertilityCare System, through St. Pope Paul VI Institute and Creighton Medical University.
Experience:
Raytheon Missile Systems - test engineer - 1999-2003
St. Joseph Health Center - 2005-present
This is Mrs. Mercer's first year teaching Chemistry and Probability/Statistics at JPII, although she has had children at JPII for 10 years. Before attending college, she became a certified PSR teacher, and taught middle school religion for three years while still in high school. She was a math tutor and researched space debris in college. Her career began as an engineer where she built and tested missiles for the Navy. For the last 15 years she has been teaching couples, women, and teens about the gynecological health of the woman, and helping couples learn natural family planning. Recently she has been training to direct education programs, teaching others to become practitioners.
Mrs. Mercer is passionate about an authentic Catholic education for her children and loves JPII for that reason as well as the rigorous academics. She also loves the flexibility of a 3 day model school and having a larger influence in the education of her children. It is also a great blessing to be at a school with other big families. This school is not just for the children, but for the entire family. She lives in Lake St. Louis with her husband, Steve, and 7 kids.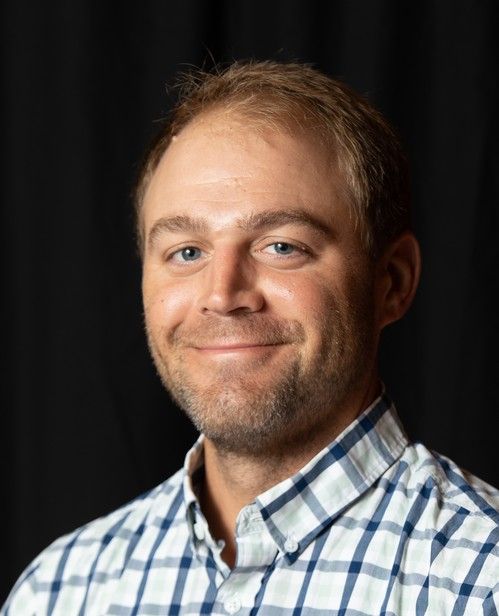 Latin I, British Literature, Middle School Writing
Education:
M.A. in English from University of Missouri – St. Louis
B.A. in Psychology from University of Missouri – Columbia
Missouri State Teaching Certification in English from American Board for Certification of Teacher Excellence
Experience:
Steve is a dedicated teacher, coach, and mentor with 12+ years of teaching experience. For nine years, Mr. Notestine taught various levels of English Language Arts at CBC High School Teacher. Prior to that, Steve taught a variety of classes at the former Gateway Academy, including Latin, Religion, and Reading. Over his 15 years of teaching, Mr. Notestine has taught learners of all achievement levels, from AP students to struggling students.
Outside of the classroom, Mr. Notestine has coached a variety of sports (boys and girls) at different levels. In addition, he has served in various advisory roles at the high school and middle school levels.
Mr. Notestine also works with students as a tutor. He tutors in a variety of subjects, works with students to improve executive skills, and offers college prep assistance (ACT, common app essay).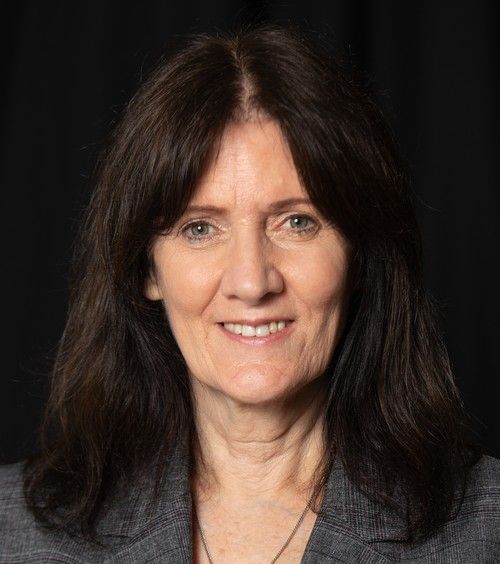 Dean of Religious Instruction
Grade School Virtues and Saints Instruction
Education:
Coursework in Communications and Broadcast Journalism from St. Louis University
Extensive coursework in Theology from Institute of the Holy Doctors
Five year education/formation program at Carmel of St. Joseph; professed 2001 Order Carmelites Discalced Secular
Coordinator of Religious Education Certification (CRE) (Paul VI Pontifical Institute)
Catechism/ Religious Studies Certification (Paul VI Pontifical Institute)
Experience:
Mrs. Olimpio has taught Religion grades fourth through seventh and Math grades second to sixth at JPII.
Mrs. Olimpio loves St John Paul II Preparatory School because it has been a gift to her children and family. St. John Paul II Preparatory follows the Catholic Church's mandate to promote parents as the primary teacher of their children by providing an excellent Catholic education that is focused on utilizing the best materials available to educate a young Catholic, scholastically and formatively in the complete teachings of Jesus Christ, and of the Church he founded, faith without compromise. At the same time, the school provides the gift of time to families to provide the family with the necessary time to bond and remain unified through the formative years of a young persons life, according to the will of God. Mrs. Olimpio finds that working for JPII has been a calling, which has been supported by much grace.E
Deacon Dr. Stephen Pieper
Education:

M.D. from Washington University School of Medicine
Board Certifications: Cardiovascular Disease, Cardiovascular Electrophysiology, Internal Medicine
Fellow: Heart Rhythm Society, American College of Cardiology
M.A. in Theology from Ave Maria University
Permanent Deacon, Archdiocese of St. Louis
Experience:

Stephen J. Pieper, MD, FHRS, is board certified in cardiovascular disease, cardiovascular electrophysiology, and internal medicine. He is a Fellow of the Heart Rhythm Society and the American College of Cardiology.
Following graduation
Magna Cum Laude
from Washington University, Dr. Pieper received a medical degree from Washington University School of Medicine in 1988. He completed his internship and residency at Barnes Hospital/Washington University School of Medicine, where he received the Internal Medicine Award, and served a Chief Residency year at the St. Louis VA Medical Center. He completed his cardiovascular disease and electrophysiology fellowships at The Mayo Clinic. He subsequently earned a Master of Theology from Ave Maria University. Dr. Pieper has authored numerous articles in medical journals and has been a research investigator in multiple research studies, including an NIH study. He has been elected a St. Louis Best Doctor annually since 2005.
Dr. Pieper's professional interests include consultative electrophysiology, pacemaker and defibrillator device management, and ablation procedures.
On a personal level, Dr. Pieper participated in the Deaconate program through the St. Louis Archdiocese and was recently ordained a permanent Deacon of the Church.
Education:
Doctoral Studies in Medieval and Early Modern German Literature at University of Toronto, A.B.D.
M.A. in German Studies from University of Missouri
M.A. in English from Southeast Missouri State University
B. A. in Political Science from University of Missouri
Experience:
Mr. Shea taught German for 25 years in the Rockwood School District. He also taught English in Istanbul, Turkey, in 1993 after two years of doctoral studies in Medieval and Early Modern German literature at the University of Toronto.
Mr. Shea states that he is grateful for finding JPII and having the chance to give his son a classical education firmly grounded in solid Catholic teaching. He views himself fortunate to be part of the dedicated staff and is continually impressed with the many ways, great and small, in which this school sets itself apart on a daily basis. The JPII experience is one that challenges each of us in new ways every day and has become the profoundly surprising second career and calling he wishes he had made his first!
Personal Finance and Stock Market
Education:
M.B.A. from McKendree University in Lebanon, Illinois
B.S. in Accounting from Franciscan University of Steubenville


Experience:
Mr. Greg Sisco is a devoted husband and father. He is a licensed CPA currently working as a Financial Analysis Manager at Express Scripts. Prior to his current role, Greg worked in audit and consulting roles for Protiviti, Scottrade, and Express Scripts.
Greg grew up in a small town called Chewelah, WA. After graduating from Franciscan University, he and his wife (a St. Louis native) moved to Seattle for a few years before settling in St. Louis. The Sisco Family lives in St. Charles, MO.
Greg hopes to equip students with the basic principles of economics, investing, and personal finance as they prepare for adulthood and make decisions about their future. JPII has been a great experience for the Sisco children and Greg is looking forward to contributing to the JPII community and culture.
Education:
B.A. in Theology from St. Louis University magna cum laude
B.A. in Fine and Performing Arts, emphasis in Theatre and Music magna cum laude
Experience:
Amy Steppig has been an active member the homeschooling community since 1997. Once introduced to the Classical homeschool methodology, she spent years learning about and collecting Classical curriculum and books, while teaching her own children. Mrs. Steppig has also worked as a youth minister and catechist at several area parishes and is a certified catechist for the Archdiocese of St. Louis.
Medieval Studies, Latin III, Ancient History,
Geometry, 4th Form Latin


Education:
M.A. in Theological Studies from the John Paul II Institute for Studies of Marriage and Family in Washington, DC
B.A. in Liberal Arts from Thomas More College of Liberal Arts in Merrimack, NH
Coursework at Pontificia Universita della Santa Croce in Rome, Italy
Experience:
John is a recent graduate from his Master's program, so this is his first year teaching. He spent one semester as a long term substitute in 9th and 10th grade Theology at Holy Name Junior and Senior High School, in Worcester, MA. He is excited to be in St Louis, and especially at John Paul II.
John loves JPII first and foremost for its strong, genuine Catholic identity. He also loves the culture of the school and the common faith that binds teachers, students, and parents together. He also appreciates the energy and passion of the students, who are excited to be here and excited to learn.
Grade School Dean
School Board President Emeritus
Kindergarten


Education:
Coursework in Psychology from University of South Florida
A.A. from Hillsborough Community College
PK & K Teacher Certification, North American Montessori Center
Mrs. Tetzlaff has been privileged to be a part of JPII from the very beginning as one of the founding families. Over the last 9 years she has been involved as a board member, teacher and Dean. She has been married to her husband Marcus for 30 years and has a daughter Hailie, who is a 2013 JPII graduate.
Mrs. Tetzlaff worked in Atlanta in the public school system with autistic preschoolers and a private Catholic school as a kindergarten assistant and co-teacher. She worked at Gateway Academy as a temporary 2nd grade teacher, as a substitute teacher for grades PK through 6th grade, co-teacher for Pre-K and an assistant to first grade. After receiving her certification as a Preschool/Kindergarten teacher from North American Montessori Center, she began to implement a Montessori program for Pre-K until the school's closing.
Mrs. Tetzlaff has a deep desire to share Christ with the children she teaches, support parents in their God given role as primary educators of their children and help form young people who know and love our Lord.
Sixth Grade Spelling/Grammar
Education:
B.S. in Business Administration from the University of Missouri in Columbia, MO
Experience:
Laura Vaporean homeschooled her five children for over twenty years. She also taught PSR and Vacation Bible School for approximately ten years. As a member of ARCH Co-op, she served on the steering committee for several years. She has worked at JPII in various positions since 2016 and is very excited to be teaching the 6th grade spelling and grammar class this year.
She really enjoys being a part of the loving, kind and faithful community of JPII.
Education:
B.S. in Speech-Language Pathology from Fontbonne University
Additional Coursework in Communication Disorders, Truman State University
Experience:
While at Truman, Ms. Walker began working at a daycare where she still holds the position as Director's Assistant. There, in addition to assisting the other teachers and the director, she has also been a lead teacher and loved having a classroom of her own.
Ms. Walker's family has been at JPII for several years now and she appreciates all the wonderful things about the school and community of faith. When she learned a position had opened in the grade school, she felt called to apply for the job and has enjoyed getting to know all the students and teachers at the school. She has learned a great deal, gained valuable experience and looks forward to additional challenges in the coming years.
Education:
B.A. in Elementary Education magna cum laude from St. Louis University
Religion Teacher Certificate Paul VI Pontifical Institute
Experience:
Theresa has taught at multiple grade levels from Pre-K to grade seven. She has taught at St Mary Magdalen(City) and at St. Francis of Assisi in South County, in addition to some time in Parkway School District as an aide, and a variety of preschools. She has also spent time in the private sector. In addition, Theresa has helped to coach her children's volleyball and cheer teams, taught PSR and VBS, and spent many hours volunteering at her children's elementary and high schools.
Mrs. Weidlick is blessed to be a part of the JPII community. As a parent, she was drawn to the faith-centered and family focused environment. She was thrilled to see the emphasis upon a classical curriculum that helps to foster sound thinkers and inquisitive learners. As a teacher, she looks forward to developing each child's unique gifts and talents, and helping them grow in love for Christ and their Catholic faith.
Education:
B.F.A. in Acting and Directing from Southeast Missouri State University in Cape Girardeau, MO
Experience:
Ms. Woodson joined JPII just a few months after she graduated from college, which was extremely exciting for her. She has been directing the plays at St. John Paul II Preparatory School for about two years now and has recently begun teaching the high school drama elective.
What she loves most about JPII is how engaged the kids are with theatre; their enjoyment makes her job so much fun.