Several JPII students were received honorable mention at this year's contest. At the awards ceremony, special guests were in attendance to help present the certificates and awards and inspire the students on the importance of living out the virtue of chastity and respecting life from womb to tomb. These guests included Archbishop Carlson, Fr. Brian Fallon, Zip Rzeppa, Bob Cochran (nephew of the late Bishop O'Donnell), and two Missouri Knights of Columbus leaders.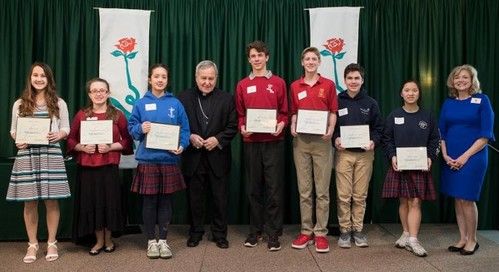 Congratulations to Hannah King and Hope Dery for winning honorable mention, and to Sophie Boyer for an excellent essay!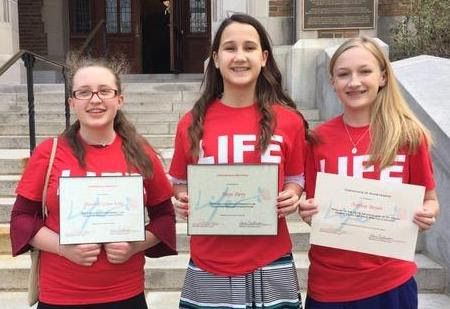 Hannah King, Hope Dery, and Sophie Boyer show off their certificates of achievement.
Hannah-King-2018-Respect-Life-Creative-W-35