JPII Board of Directors
JPII PACF
*

Board of Trustees

*Public Association of Christian Faithful
The JPII Board of Directors was established in 2009 when the school opened and has guided this community to a remarkable 2400% growth!  They protect and ensure the ongoing realization of the mission and vision of the school, implement strategic planning, and support the role of the Principal in providing necessary policies and budgeting plans in order to provide  parents with  tools to strengthen their families, to educate their children with an authentic Catholic faith, and ultimately to build the Kingdom of God with future faith-filled adults.
John Adam
Bobby Keppel
Mary Hayworth, Secretary
Daun Nesbitt, Finance
Steve Mercer, President
Lynette Schmitz, Principal
Brad Steppig
Seana Tetzlaff, President Emeritus
Joe Zuniga
Jessica Zuniga
The PACF designation is the recognition and permission of the Archbishop of St. Louis for St. John Paul II Preparatory School to operate within the Archdiocese of St. Louis as an independent Catholic school.
The PACF was erected by Archbishop Carlson in September 2015; the PACF Board of Trustees is charged with preserving the mission, vision, and Catholicity of JPII. The PACF designation is an assurance to all constituents of the Archbishop's recognition and approval of our school.
John Bruno
Chaplain Fr. Timothy Elliott
Michael Forget, Co-Founder
Pamela Olimpio, Secretary
Thomas Oliver
Seana Tetzlaff, Co-Founder
Joe Zuniga, Moderator, Co-Founder
Jessica Zuniga, Foundress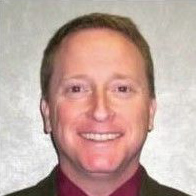 John Adam
JPII BOARD OF DIRECTORS
Education:  Bachelor of Science Electrical Engineering – University of Missouri – Rolla
John Adam has spent almost 30 years in the technology industry and currently works as a Regional Manager for World Wide Technology.  John started his career as an electrical engineer in the Flight Simulation department at McDonnell Douglas.  A few years later, John transitioned to an Information Technology career, working for companies as large as Citi and as small as a 3 person startup.  After a short stint in Chicago, John returned to St. Louis, married Dianne and started a family.  Two of John and Dianne's six children have graduated from JPII, with four still enrolled.
Favorite thing about JPII:  The sense of common purpose among the JPII families as well as the significant parental involvement in the growth and education of the students.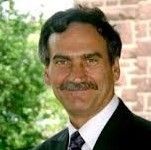 Dr. John Bruno
PACF Board of Trustees, secretary
Education: Ph.D. in Curriculum & Instruction, BS and MA in Special Education
Dr. John Bruno was elected Board President in the Spring of 2018 and has served on the board since the Fall of 2013.  He has been an Autism Effective Practice Specialist with the Special School District since 2013.  He also consults with businesses and not-for-profit organizations providing workshops on hiring and managing individuals on the autism spectrum, effective strategies for helping individuals with autism succeed in schools, effective classroom strategies for general education teachers, and creating effective behavior intervention programs.  Recently he co-authored a book "Solving the Autism Puzzle One Piece at a Time: Strategies for Educators and Parents" that is in talks with a publisher.  Prior to this work Dr. Bruno was a professor at various institutions including Florida State University, Flagler College, Saint Leo's College, Eastern Illinois University, Tallahassee Community College, and St. Charles Community College.  He also served in administrative positions including being a Dean and a Vice President of Academic Affairs. He and his wife, Vivian, met in high school in Tampa, Fl, and married after graduating college.  They have three daughters; two are Alumni of St. John Paul II Prep.
Favorite Thing About JPII: Dr. Bruno's favorite thing about JPII is interacting with the students and the families.  They are able to feel like community almost immediately after only talking for a few moments.
Fr. Timothy Elliott
PACF BOARD OF TRUSTEES, chaplain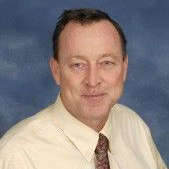 Michael Forget
Co-Founder, pacf board of trustees
Education:
Masters of Business Administration from Washington University
B.A. from St Louis University
Currently pursuing M.A. in Theology from Holy Apostles
Michael and Emma joined Joe and Jessica Zuniga and Seana Tetzlaff in starting the school in June 2009. Two of their children, Megan and Dominic, were in the first graduating class and their youngest three children are currently students at JPII.
Michael and Emma have been married for 35 years and are blessed with 13 children and 5 grandchildren. Michael serves as business administrator at Incarnate Word Catholic Church in Chesterfield.
Favorite Thing About JPII:
The families and their passion for the Faith
Second Favorite Thing About JPII:
The principal, Mrs. Schmitz, has been such a blessing to the school and has fostered its growth in a wonderful way during her tenure. May we be blessed with her for many years to come.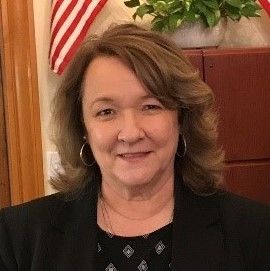 Mary Hayworth
JPII Board of Directors, Secretary
Mary and her husband Michael have been married for almost 30 years and have three children: Ashley, Steven (a former teacher at JPII) and Alena, a graduate of the school. They are very grateful for the excellent word of mouth advertising and publicity that the school receives from other happy families.  Being an Air Force family, the Hayworths moved around quite a bit and were stationed in Arizona, Germany, California, Virginia, and Illinois before finally settling down nearly twenty years ago in the St. Louis Metro area, primarily because of the strong Catholic culture and community in the region.
Mary's early professional administrative experience was with AT&T and the law firm of Jones, Day. While married she has held a number of part-time positions while her children were in school which include: the Enlisted Wives' Club, California State University, Northridge.  She is currently the Office Administrator for St. Francis de Sales Oratory in St. Louis.
Favorite thing about JPII: St. John Paul II Preparatory has all the qualities that the Hayworths were looking for in a school: authentic Catholicism, liberal arts curriculum, great teachers, family involvement, balanced approach to education, and affordability.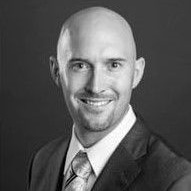 Bobby Keppel
JPII BOARD OF DIRECTORS
Experience:  Bobby Keppel and his wife Suzanne have been part of the JPII community/ school since 2013. They have six children and five attend JPII ranging from 8th grade all the way down to Pre-K.
Bobby was a first-round draft pick for the New York Mets the day after graduating high school. He attended University of Notre Dame during the off-season as a business major. He was a starting pitcher for the NY Mets until 2006 when he was traded to the Kansas City Royals where he made his major league debut. Since then, he has played for the Colorado Rockies, Florida Marlins, and Minnesota Twins.
After signing an international contract with the Nippon-Ham Fighters in Sapporo, Japan, he and his family moved to Japan for four years. They immersed themselves in the Catholic Church and community across Japan. Japan became a country and lifestyle they truly loved. Once coming back to the states in 2014, Bobby took a leave of absence from baseball to take care of the family business when his dad was diagnosed with cancer. What could have been a detriment to success, Bobby took the opportunity with grace. He aided his dad and now runs the family business full time.
Bobby is active in his parish of St. Joseph in Cottleville. He grew a men's ministry called Ignite to assist and mentor fathers and husbands. Bobby and Suzanne assist the Office of Marriage and Family Life as well as the Office of NFP for the Archdiocese of St. Louis through talks and ministry. They are passionate about exceptional marriages therefore offer their experiences through mentoring engaged couples as well as married couples. Starting a marriage ministry called Date Night has been a helpful tool in furthering the message.
Favorite thing about JPII:  JPII has contributed to a positive and encouraging family culture. Teamwork with the teachers and staff has allowed Bobby and Suzanne to form a unified foundation to raise their children in a damaged world. They are encouraged by their community at JPII as they build each other up on the path to holiness. Entering the JPII community eight years ago has been a blessing for their family.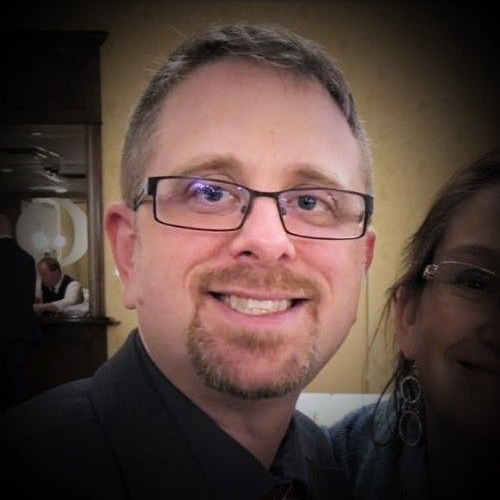 Steven Mercer
JPII BOARD OF DIRECTORS, President
Education: Steve graduated Magna Cum Laude from Embry-Riddle Aeronautical University with a Bachelor of Science in Aerospace Engineering.
Mr. Steven C. Mercer is married, has seven children, and is a convert to the Catholic Faith. Steve has worked in the Aerospace industry for over 19 years, but his love is learning, thinking, and teaching the Catholic Faith. Steve is currently working on several projects which will express Catholic economic teaching in practical distributism. Steve also has a Hobbit's passion for growing things and eating good food.
Favorite thing about JPII: The respect of the parents as the primary educators of their children, and the associated support of the Domestic Church.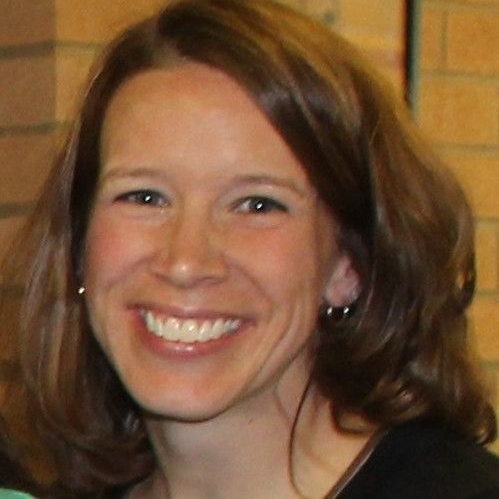 Daun Nesbitt
JPII Board of Directors, treasurer
Education:  Bachelor of Science, Accounting | Franciscan University
Master of Business Administration, Accounting | Lindenwood University
Daun was born and raised in St. Louis. She has lived here her entire life, the only exception being her college years and a two year stint in San Diego, where she worked for Catholic Answers. Upon moving back to St. Louis in 2003, she began her accounting career with a public accounting firm. Life then moved her into the corporate arena and she has been working as an accountant in the healthcare industry since 2007.
Daun married her husband, Frank in 2010 and they have been blessed with five children. They began their journey with JPII when their oldest daughter entered Kindergarten in the Fall of 2017. They are extremely grateful for the opportunity to be a part of the JPII family and love to see the authenticity of the Catholic faith being shared with the families JPII serves.
Favorite Thing about JPII: The love and support of the JPII community, the classical education, and the hybrid approach to schooling. There is a true sense of "iron sharpening iron" and it has been an inspiration and encouragement to the Nesbitt family to see so many other families striving to live out the Catholic faith.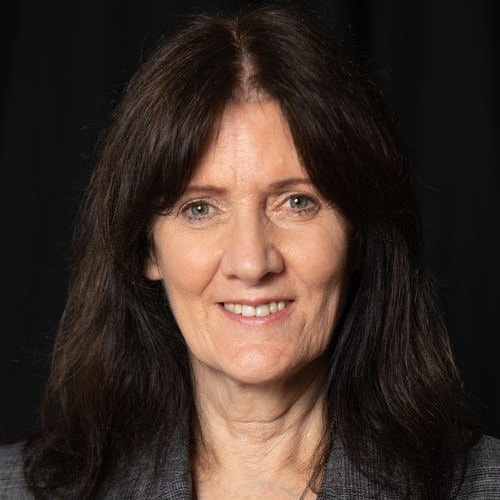 Pamela Olimpio
PACF Board of Trustees, JPII BOARD OF DIRECTORS Secretary 2010-2017
Order of Carmel Discalced Seculars, St. Louis Province, Carmel of St. Joseph Clothed 11/18/01, Definitive Promise Profession  2006
Certified Coordinator of Religious Education in the Archdiocese of St. Louis
Catechism and Religious Studies Certification (Paul VI Institute)
Pam and her husband Bob have been married for over 30 years, and have 11 children and 9 grandchildren. She and Bob homeschooled, and sent many of their children to Gateway Academy Catholic School from the year after it opened until it closed.  St. John Paul II Prep University model school was a mission she embraced immediately, the three day model which combined a focus on Faith, education and home life created the hope for a better answer to educating their children. Soon after hearing about it, they placed their children into the school and poured their energies into helping to continue the school, from  cleaning, to assisting, teaching, formation, and Campus Ministry, to being a Board member. The school has blessed them since its inception. Pam's dream is for the expansion of many similar University model schools from which others may benefit.
 
Favorite Thing About JPII:
The love of Jesus Christ and the joy of the Catholic Faith permeates the mission of John Paul II Preparatory School and can be seen in its founders and very foundation. The teachers, staff and parents have the single-minded goal of educating the students in the truth and love of all things which reveal the Gospel of Christ. Each person lives the Spirit of John Paul II in exemplifying the love of God as the body of Christ, and fulfilling the universal call to Holiness towards each other and into the world.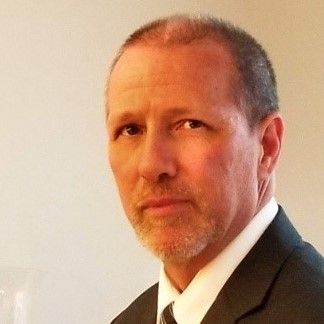 Thomas Oliver
PACF Board of Trustees, treasurer
Education:  Bachelor of Science in Engineering Physics, Bachelor of Science in Mathematics
Thom moved to the St. Louis area from Oklahoma following his college graduation.  He has been married to Peggy for 31 years and they have eight children:  Marie, Megan, Ethan, Brandon, Steven, Michael, a senior at St. John Paul II, Benjamin, and Joshua.  
Thom worked at Southwestern Bell Telephone/SBC Communications/AT&T for 30 years and is currently working at Edward Jones.  The oldest girls homeschooled through high school; the four older boys graduated from JPII.
Favorite Thing about JPII: St. John Paul II provides families an opportunity to allow children to attend a school that focuses on their spiritual well being while still allowing the parents to participate as the first educators of their children and provides an atmosphere where all children are valued.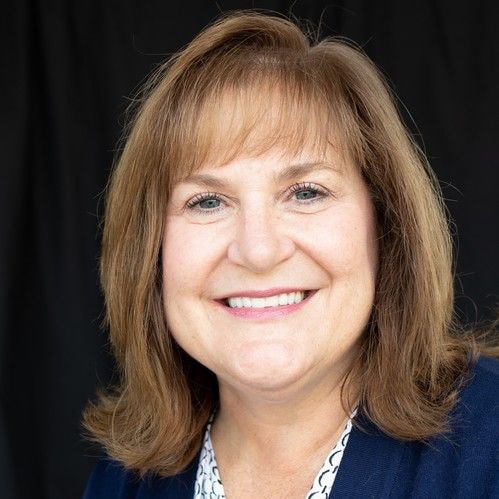 Lynette Schmitz
jpii school Principal
Mrs. Schmitz has been an educator in small Catholic schools for nearly her entire career, teaching at the high school, middle school, and elementary school levels, as well as instructing special-needs students, homebound students, GED students, and at-risk inner city students.  Education is her vocation, and she is perpetually aware of the privilege of serving God by building His kingdom.
Catholic educators and administrators must create a setting that teaches virtue, encourages the love of our faith, and provides opportunities for both academic and spiritual growth in our children.  She is grateful for the opportunity to provide academic excellence and assist teachers and parents to make an important and lasting difference in the lives of the young people at JPII.
Education:
B.S. in Education in English/Language Arts Secondary Education

 

magna cum laude

 

from University of Missouri-St. Louis
500+ Continuing Education and teaching seminar contact hours
Certifications:
Lifetime Certification in Secondary School English/Language Arts 7-12
Career Continuous Professional Certification in Elementary Education 1-6
Adult Education Certification, renewable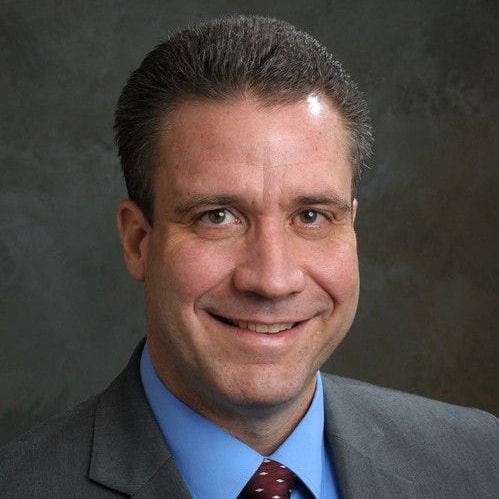 Brad Steppig
JPII BOARD OF DIRECTORS
Education: Brad has B.A. degrees in both Education and History, but ended up having a career as an Information Technology consultant. Brad has owned two IT consulting companies, and now assists clients with IT strategy, organizational transformation, and cybersecurity as a Consulting Director at RSM US LLP, a top 5 accounting and consulting firm.
Brad and his wife Amy have been involved with JPII since 2012. Amy was initially a volunteer teacher and school administrator, and is still involved in day-to-day school operations.  Brad helped start the JPII High School sports program in 2012, and has coached the JPII baseball, soccer, and basketball teams. Brad and Amy have seven kids, five of them being JPII graduates and two still attending.  
Favorite Thing about JPII:
The kids. The students of JPII are the best ambassadors for the school.  Their example of school community, sportsmanship, respect for each other, academic pride, and dedication to being Catholic is an inspiration to all that have the opportunity to spend time with them.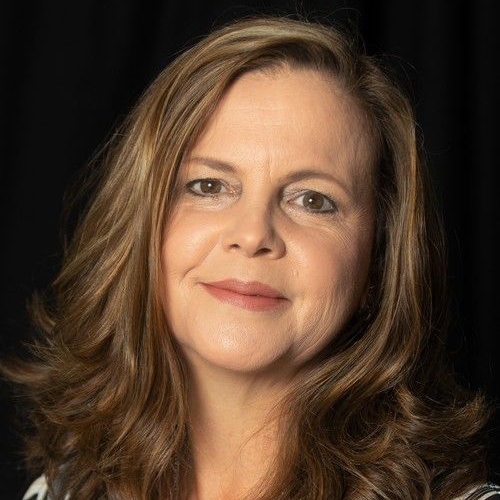 Seana Tetzlaff
co-founder, PACF BOARD OF TRUSTEES, JPII Board of Directors President Emeritus,
Education: Associate in Arts degree from Hillsborough College
    University of South Florida (Psychology)
    PK & K Teacher Certification, North American Montessori Center.
Mrs. Tetzlaff has been privileged to be a part of JPII from the very beginning as one of the founding families. Over the last 9 years she has been involved as a board member, teacher and now dean. She has been married to her husband Marcus for over 30 years and has a daughter Hailie, who is a 2013 JPII graduate.
Mrs. Tetzlaff worked in Atlanta in the public school system with autistic preschoolers and a private Catholic school as a kindergarten assistant and co-teacher. She had worked at Gateway Academy as a temporary 2nd grade teacher, as a substitute teacher for grades PK through 6th grade, co-teacher for Pre-K and an assistant to first grade. After receiving her certification as a Preschool/Kindergarten teacher from North American Montessori Center, she began to implement a Montessori program for Pre-K until the school's closing.
Mrs. Tetzlaff has a deep desire to share Christ with the children she teaches, support parents in their God given role as primary educators of their children and help form young people who know and love our Lord.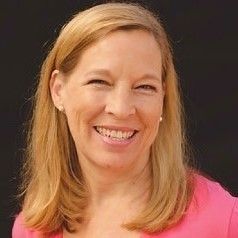 Jessica Zuniga
Foundress of JPII, PACF Board of Trustees
Education: Bachelor of Secondary Education, English and Speech
Jessica Zuniga is the mother of eleven children, and has spent her lifetime utilizing her education degree and spiritual formation in the research and development of sound learning practices.  Jessica's career experiences include teaching at parochial schools, parish catechesis, and home schooling her own eleven children, as well as founding and administering JPII. She has been involved in both the Apostolate for Family Consecration (AFC) and Opus Dei, but most recently with the Regnum Christi movement.
In 2009, after the close of Gateway Academy, Jessica was inspired by the Holy Spirit to start a new hybrid-style education based on the university-model schools. She served as Administrator and Principal of John Paul II from 2009 to 2014 and then as President for the next three years. She continues to give her insights on education and childhood development through speaking engagements and through her involvement as an educator for private Catholic schools.
Jessica and her husband, Joseph, now reside in Atlanta, Georgia where seven of their eleven children live. Five of their children have attended John Paul II Preparatory: two graduated from JPII, and the three youngest would have as well!  Jessica continues to be committed to the foundation of JPII: balancing the virtues of home life with excellence in education.  
Favorite thing about JPII:  Jessica's favorite thing about JPII is the opportunity to get to know the high school youth on a personal level. Jessica found that helping students to recognize their strengths and to realize their own potential was one of the most satisfying experiences that she had while working in education.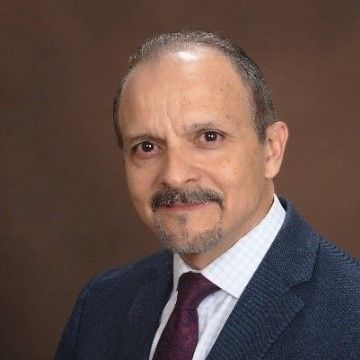 Joseph Zuniga
co-founder, PACF BOARD OF TRUSTEES MODERATOR, JPII Board of Directors
Education: Bachelor of Business Administration
Joseph Zuniga is a Human Resource executive who has spent his career leading the strategic development of benefits and compensation programs for Fortune 500 companies and large multi-industry corporations and institutions. Currently, he is a Principal for RightOpt at Conduent HR Services.
Joe's career has taken him and his family to Lexington, KY, Cincinnati, Columbus, Atlanta, and St. Louis.  On this journey he has been involved in the Apostolate for Family Consecration (AFC), the Knights of Columbus, Regnum Christi, Advisory Board member for the YMCA, and has also been chosen to lead mission initiatives in the non-profit settings with American Cancer Society and the Sisters of Mercy Health System.
Joe and his wife, Jessica have eleven children, three still at home, and live in Atlanta, GA. They have had five children attend John Paul II, with two graduates.
Favorite thing about JPII:  The people it has put into his and his family's lives, especially the wonderful teachers who have helped mold so many great students.